Boostlingo for Language Service Providers
Interpretation technology made to grow your language service business
Our team knows that language service agencies need unique tools for managing interpreters, connecting with clients and growing their language service company. Our platform gives your team one place to log in and connect. Handle all of your business functions from scheduling to session to invoicing with the Boostlingo interpretation management software.
The Boostlingo platform is a modern, secure, scalable cloud-based system built to deliver all of your interpretation requests instantly. Connect on demand with clients in the same place you coordinate onsite scheduling, billing and more.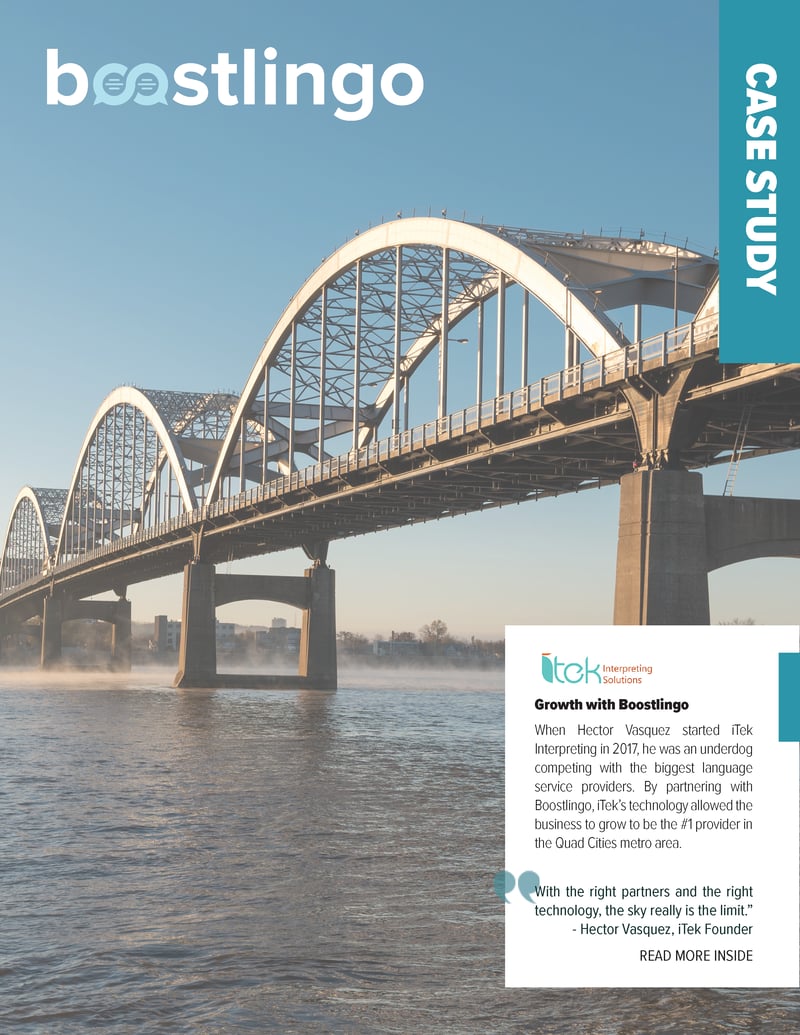 Read our case study on iTek Interpreting Solutions
Hector started iTek Interpreting as an underdog in 2017. Now he's the #1 language services provider in his metro area.
Read how Hector used the Boostlingo platform to scale his business overnight with:
Virtual interpretation
The Boostlingo Professional Interpreter Network to expand the calls iTek could answer
Interpreter management
Interpreter scheduling
Lower technology costs and deliver more high-value multilingual services
Our application works on any device, so you don't have to foot the bill for new equipment. The easy-to-use platform won't require weeks of training for your interpreters. Plus, integrations with Zoom, Stripe and Quickbooks mean you don't have to worry about licenses for new business suites. Boostlingo is an interpretation platform made to use with the tools you have right now.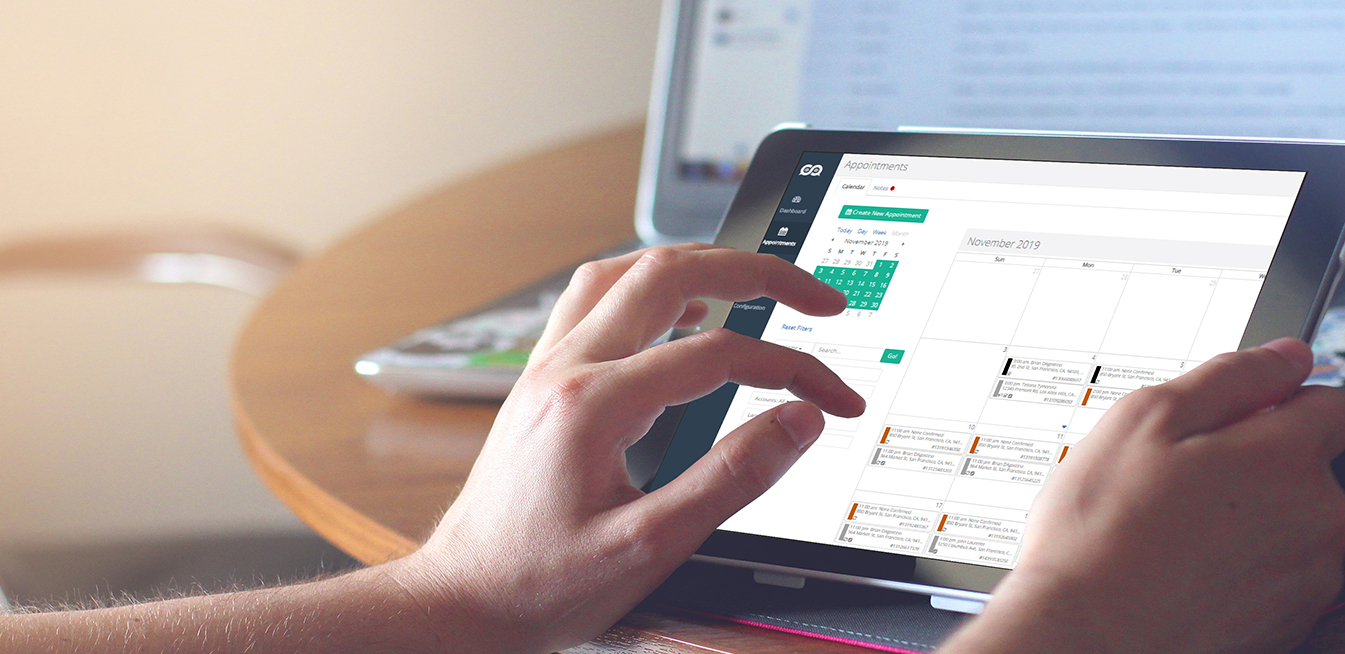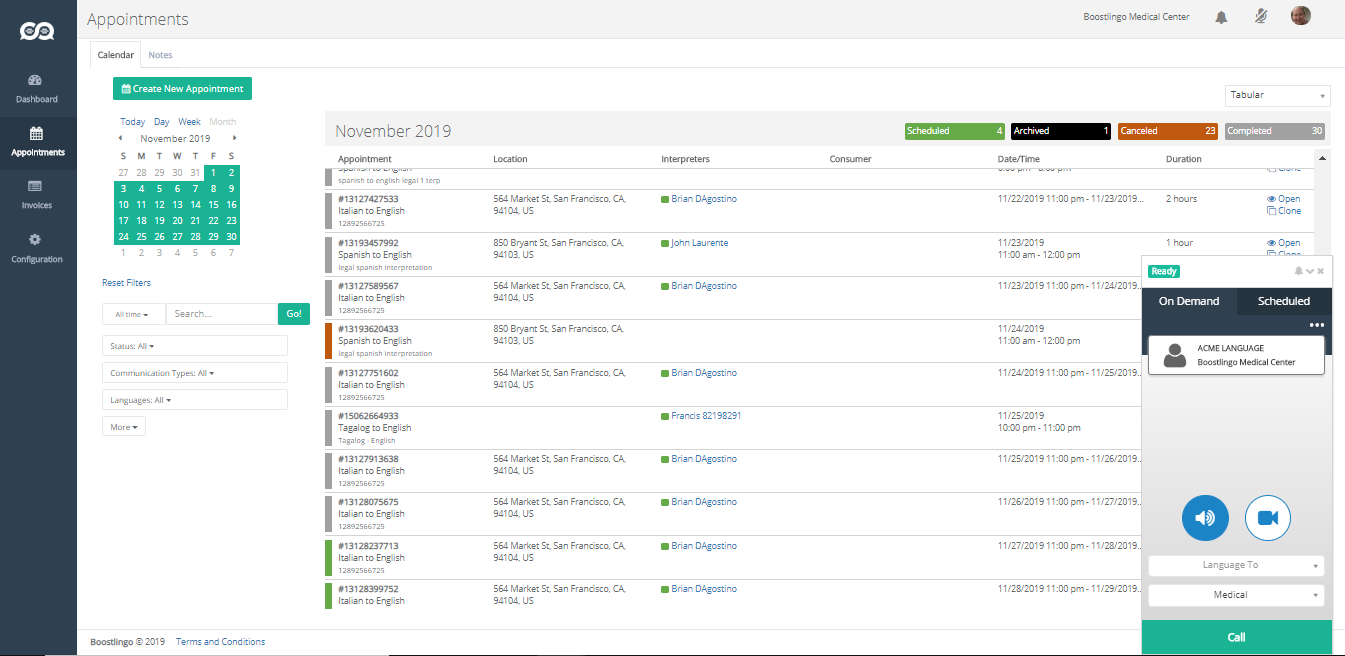 Boostlingo is the customizable interpretation platform helping language service providers grow.
The Boostlingo network delivers consistent high-speed connections and clear quality for over the phone interpreting (OPI) and video remote interpreting (VRI) virtual interpretation. Our best-in-class routing system gets your clients connected in seconds, not minutes. With the Boostlingo interpretation application, you can trust that customers are getting to the right interpreter quickly and receiving a reliable session once they're connected.
According to CSA Research, a market leader in understanding language service industry trends, the pandemic has permanently altered the way interpretation is delivered. Grow with the market by adding virtual options to your interpretation services.
Handle your current business needs and add to your language offerings.
The Boostlingo platform provides a robust scheduling system for all of your on-site (face-to-face) interpreting sessions as well as scheduled remote interpreting requests.
Additionally, the interpreter scheduling system includes options to customize at the language level, interpreter level and account level. These rates and preferences are all tied to robust financial tracking and management systems to support your billing and invoicing needs. Our custom forms and reporting give you detailed interpretation business analysis and reporting modules to help with resource planning and interpretation management.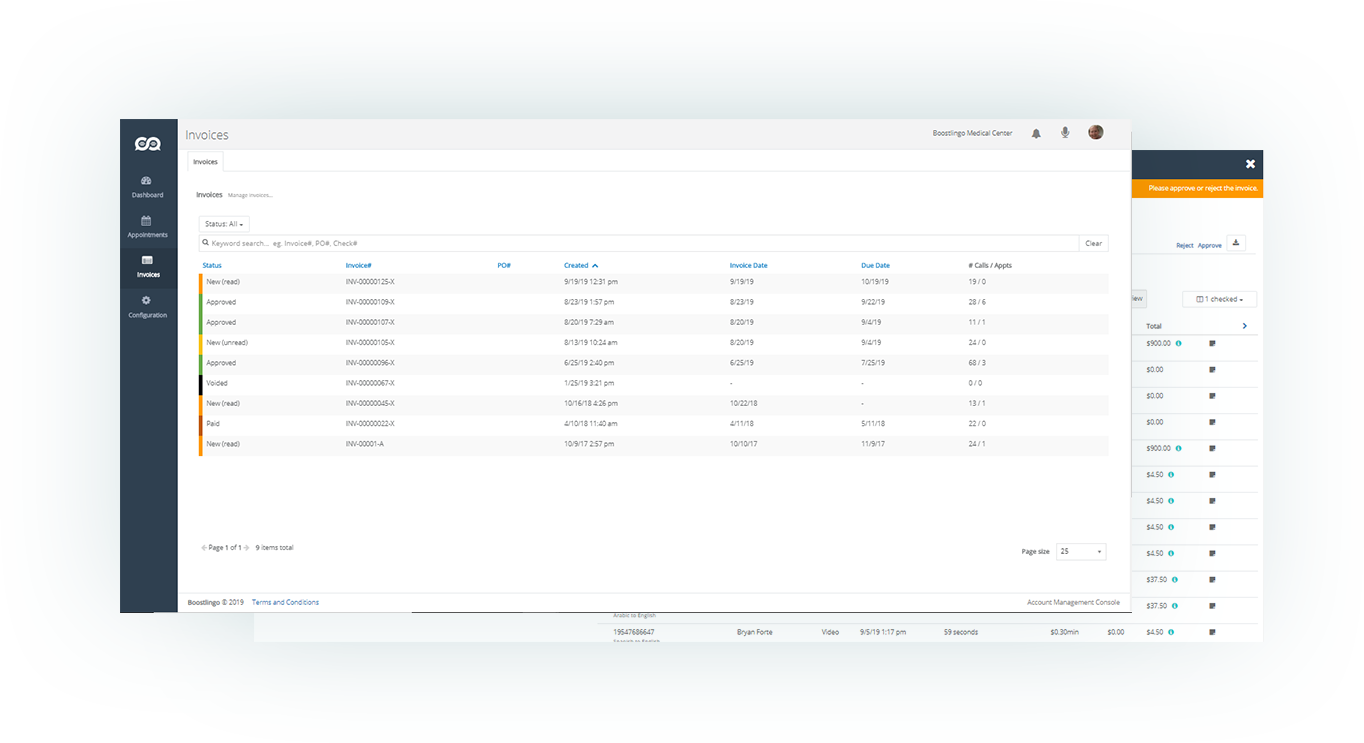 Ready to grow your interpretation business?
Learn more about growing your language service company with blogs from our experts.